THE 2020 SYMPOSIUM HAS CONVERTED TO ZOOM
October 2, 2020
Email the Symposium Administrator at mscofiel@uchicago.edu if you wish to have your name/email added to our mailing list for future symposium notifications.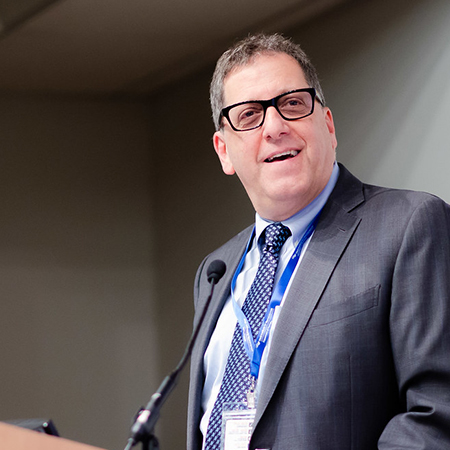 Matthew W. State MD, PhD, is a child psychiatrist and human geneticist studying pediatric neuropsychiatric syndromes. His lab focuses on gene discovery as a launching point for efforts to illuminate the biology of these conditions and to develop novel and more effective therapies.
Each talk is 30 minutes in length followed by a 15 minute Q&A session. Speaker order is subject to change.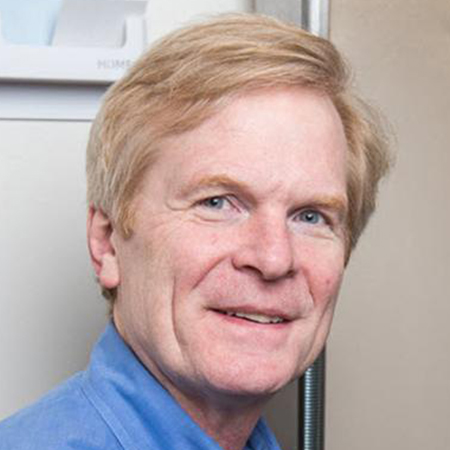 Dr. Walsh's research focuses on the development, evolution, and function of the human cerebral cortex, including analysis of human genetic diseases that disrupt the structure and function of the cortex. His laboratory has identified genetic causes for more than two-dozen brain diseases of children, associated with autism, intellectual disability, seizures, and cerebral palsy, and has discovered that some of these disease genes were targets of the evolutionary processes that shaped the human brain. Recent work has focused on somatic mutations in the brain, which are present in some brain cells, but not shared by all brain cells, because they occur after fertilization, during the mitotic divisions that generate the brain. The lab has developed methods for analyzing the entire genome of single cells, and has applied that to the systematic analysis of the extent to which the genome of one neuron differs from that of another neuron.
Each talk is 30 minutes in length followed by a 15 minute Q&A session. Speaker order is subject to change.
Dr. Daniel Geschwind is the Gordon and Virginia MacDonald Distinguished Professor of neurology, psychiatry and human genetics at the UCLA School of Medicine, and the Senior Associate Dean and Associate Vice Chancellor of Precision Medicine at UCLA. Dr. Geschwind obtained his M.D./Ph.D (neurobiology) at Yale School of Medicine (AOA) and completed his internship, residency (Neurology), and postdoctoral fellowship at UCLA, joining the faculty in 1997. Dr. Geschwind's laboratory takes a system biology approach, integrating genetic, genomic and bio-informatic approaches with basic neurobiological investigation in model systems and human brain. The over-arching goal of these efforts is to develop new therapeutics for nervous system disorders for which disease-altering therapies are not currently available, including autism and neurodegenerative disorders. He serves on the editorial boards of several journals including Cell, Current Opinion in Genetics & Development, Neuron and Science and has published over 450 manuscripts. Dr. Geschwind is also a strong advocate for data and biomaterial sharing, having provided scientific oversight for the Autism Genetic Resource Exchange (AGRE), and is an elected member of the American Academy of Physicians and the National Academy of Medicine, USA.
Each talk is 30 minutes in length followed by a 15 minute Q&A session. Speaker order is subject to change.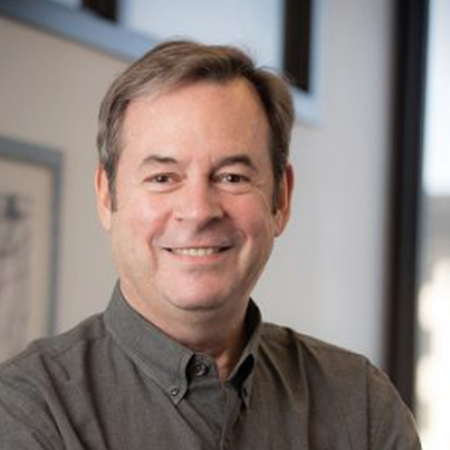 Dr. Richard Huganir is a professor of neuroscience, biological chemistry and pharmacology and molecular science at the Johns Hopkins University School of Medicine. Dr. Huganir's research focuses on molecular mechanisms that modulate the communication between neurons in the brain.
He serves as the director of the Solomon H. Snyder Department of Neuroscience at the Johns Hopkins University School of Medicine.
Dr. Huganir and his team focus their efforts on researching the mechanisms that underlie the regulation of the glutamate receptors, the major excitatory neurotransmitter receptors in the brain. These receptors are neurotransmitter-dependent ion channels that allow ions to pass through the neuronal cell membrane, resulting in the excitation of neuronal activity.
Each talk is 30 minutes in length followed by a 15 minute Q&A session. Speaker order is subject to change.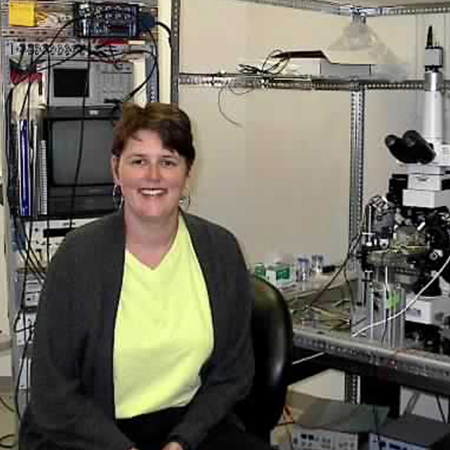 Research in the Huber lab is focused on understanding the cellular and molecular mechanisms of synapse and neural circuit development and plasticity as well as the role of genes implicated in human autism and intellectual disability in these processes.  To address these questions her lab utilizes state-of-the-art neurophysiology, imaging, biochemistry and molecular biology techniques in mice.  Her lab has discovered novel molecular mechanisms of synaptic plasticity as well as new functions and mechanisms for the Fragile X Mental Retardation gene 1 (Fmr1) in cortical synapse development and plasticity. Her work has led to a better understanding of the neurobiology of Fragile X Syndrome and autism as well as identified novel therapeutic strategies. 
Each talk is 30 minutes in length followed by a 15 minute Q&A session. Speaker order is subject to change.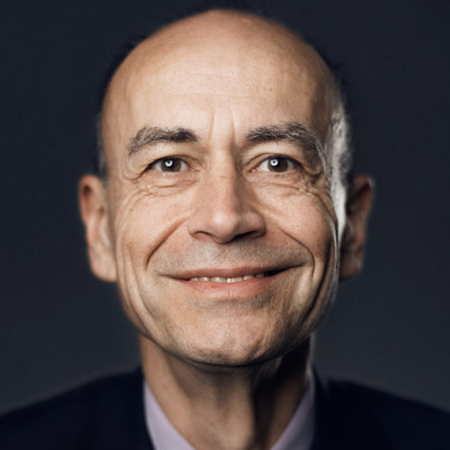 Thomas Christian Südhof was born in Göttingen, Germany, on Dec. 22 in 1955, obtained his M.D. and doctoral degrees from the University of Göttingen in 1982. He performed his doctoral thesis work at the Max-Planck-Institut für biophysikalische Chemie in Göttingen with Prof. Victor P. Whittaker on the biophysical structure of secretory granules. From 1983-1986, Südhof trained as a postdoctoral fellow with Drs. Mike Brown and Joe Goldstein at UT Southwestern in Dallas, TX, and elucidated the structure, expression and cholesterol-dependent regulation of the LDL receptor gene. Südhof began his independent career as an assistant professor at UT Southwestern in 1986. When Südhof started his laboratory, he decided to switch from cholesterol metabolism to neuroscience, and to pursue a molecular characterization of synaptic transmission. His work initially focused on the mechanism of neurotransmitter release which is the first step in synaptic transmission, and whose molecular basis was completely unknown in 1986. Later on, Südhof's work increasingly turned to the analysis of synapse formation and specification, processes that mediate the initial assembly of synapses, regulate their maintenance and elimination, and determine their properties. Südhof served on the faculty of UT Southwestern in Dallas until 2008, and among others was the founding chair of the Department of Neuroscience at that institution. In 2008, Südhof moved to Stanford, and became the Avram Goldstein Professor in the School of Medicine at Stanford University. In addition, Südhof has been an Investigator of the Howard Hughes Medical Institute since 1986.
Each talk is 30 minutes in length followed by a 15 minute Q&A session. Speaker order is subject to change.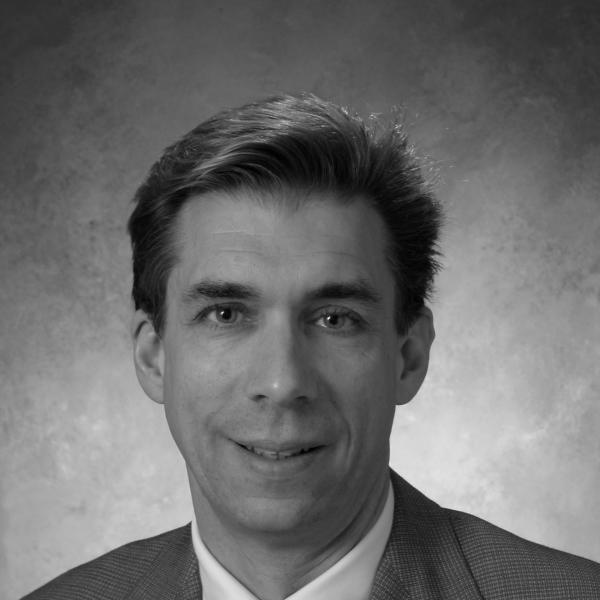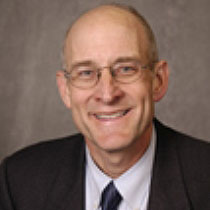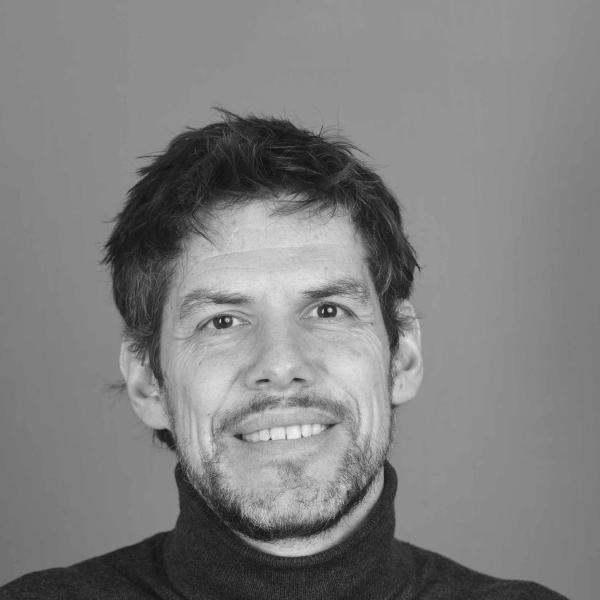 The Structure and Function of the CB1 Cannabinoid Receptor: Alexandros Makriyannis Ph.D., Northeastern University
Molecular Mechanisms of Endocannabinoid-Mediated Plasticity: Pablo Castillo M.D., Ph.D., Albert Einstein
The Endocannabinoid System As A Target For Therapeutic Drugs: Daniele Piomelli Ph.D., UC, Irvine
Endocannabinoid Roles in Habitual Behavior and Drug Use Disorders: David Lovinger Ph.D., National Institutes of Health
Harnessing Cannabis Biology to Advance Treatment of Stress-Related Psychiatric Disorders: Sachin Patel M.D., Vanderbilt University
Brain CB2 Receptors and Regulation of Neuroinflammation: Cecilia Hillard Ph.D., Medical College of Wisconsin (The Eileen S. Trafimow Keynote Speaker)
Overview: Gut-Brain Axis: Jack Gilbert PhD, University of Chicago
The Gut Microbiome and Neuroinflammation: Evidence from Multiple Sclerosis and EAE: Sergio Baranzini PhD, UCSF
Harvesting from the Gut Microbiome: The Role of Gut Symbionts in CNS Regulation: Lloyd Kasper M.D., Dartmouth College
Role of the Microbiome in Modulation of Amyloid Deposition and Neuroinflammation in Mouse Models of Abeta Amyloidosis: Sangram Sisodia Ph.D., University of Chicago (The Eileen S. Trafimow Keynote Speaker)
Microbiota Triggered Neuro-Inflammation and Dopamine Loss in Parkinson Disease: Ali Keshavarzian M.D., Rush University
Low-Dose Penicillin Exposure in Adolescent Mice: Implications for Psychiatric Disease: Karen McVey Neufeld Ph.D., McMaster University, Canada
Short Chain Fatty Acids: Microbial Modulators of Metabolism, Mitochondria and Mind-Implications in Autism: Derrick MacFabe M.D., Maastricht University, The Netherlands
Role of the Microbiome in Cerebral Cavernous Malformation: Mark Kahn M.D., University of Pennsylvania (The Safadi Lecturer)
Brain-Machine Interfaces Using Neural Activity from the Posterior Parietal Cortex of Tetraplegic Humans: Richard A. Andersen Ph.D., Caltech (The Eileen S. Trafimow Keynote Speaker)
An Implantable Neural Prosthesis for Human Memory: Theodore W. Berger Ph.D., University of Southern California:
Closed Loop Neuromodulation for Parkinson's Disease, the Present and the Future: Helen M. Bronte-Stewart M.D., Stanford University
Somatosensation in Human Brain Machine Interfaces: Robert Gaunt Ph.D., University of Pittsburgh:
Restoring Movement and User Control of the Paralyzed Arm: BCI-Commanded FES: Robert F. Kirsch Ph.D., Case Western Reserve University
The Role of the Thalamus in Parkinsonism: Thomas Wichmann M.D., Emory University
Electrical Signaling at Atomic Resolution: From Structure to Therapy: William A. Catterall Ph.D., University of Washington
Visualizing the Holy Grail of Sodium Channel Pharmacology: NAv1.7 and Beyond: Jian Payandeh Ph.D., Genentech, Inc.
Clinical, Genetic, and Psysiological Characterization of Episodic Neurological Disorders: Louis J. Ptáček M.D., UCSF
De novo, Gain-of-Function Mutations of Sodium Channel SCN8A in Epileptic Encephalopathy: Miriam H. Meisler Ph.D., University of Michigan
Mechanism-Based Therapeutics in Periodic Paralysis: Steve Cannon M.D. Ph.D., Baylor College of Medicine
Mutant Ion Channels, Killer Waves, and Sudden Unexpected Death: Jeffrey L. Noebels M.D., Ph.D.
Imaging and Modeling the Functional, Structural, Connectional and Architectonic Properties of the Human Brain: Bruce Fischl Ph.D., Massachusetts General Hospital
MRI of Lesion Development and Repair in Multiple Sclerosis: Daniel S.Reich M.D., Ph.D., National Institute of Neurological Disorders and Stroke
Biomarkers in Movement Disorders: From Distinct Clinical Nosology to Heterogeneous Symptomatology and Pathologies: Nicolaas Ida Bohnen M.D., University of Michigan
Developing a Translational Toolbox – Imaging Parkinson Disease: Kenneth Marek M.D., Institute for Neurodegenerative Disorders
Multimodal Imaging Biomarkers in Dementia with Lewy Bodies: Kejal Kantarci M.D., Mayo Clinic
Imaging Protein Aggregation in Aging and Dementia: William Jagust M.D., UC Berkeley
RNA-Binding Proteins with Prion-Like Domains in Neurodegenerative Diseases: Aaron Gitler Ph.D., Stanford University
Regulation of Organismal Proteostasis by Trans-Cellular Chaperone Signaling: Laura Ranum Ph.D., University of Florida
Unconventional Translation at CGG Repeats: Mechanisms, Meanings and Roles in Disease Pathogenesis: Peter Todd M.D. Ph.D., University of Michigan
RNA as a Therapeutic Target in Myotonic Dystrophy: Charles Thornton M.D., University of Rochester
Antisense Splicing Modulation for Therapy and Modeling of CNS Disease: Adrian Krainer Ph.D., Cold Spring Harbor Laboratory
Targeted Degradation of Sense and Antisense C9orf72 Transcripts as Therapy for ALS and FTD: Clotilde Lagier-Tourenne M.D., Ph.D., UCSD
A Molecular View of the Early Stages of Polypeptide Misfolding and Aggregation: Juan J. de Pablo Ph.D., University of Chicago
Regulation of Organismal Proteostasis by Trans-Cellular Chaperone Signaling: Richard I. Morimoto Ph.D., Northwestern University
Polymorphism of ss-Amyloid Aggregates: Stephen C. Meredith M.D. Ph.D., University of Chicago
The Unfolded Protein Response and ALS: Raymond P. Roos M.D., University of Chicago
Activation of Neuronal Kinases and Neurodegeneration in Alzheimer's Disease: Scott T. Brady Ph.D., University of Illinois at Chicago
From Yeast Cells to Patient Neurons: A Powerful Discovery Platform for Parkinson's and Alzheimer's Disease: Susan L. Lindquist Ph.D., Massachusetts Institute of Technology
Cellular and Molecular Regulation of Blood-Brain Barrier Development: Richard Daneman Ph.D., UCSF
Human Blood-Brain Barrier Models Derived from Stem Cell Sources: Eric Shusta Ph.D., University of Wisconsin
Immune Mechanisms of Leukocyte Recruitment across the BBB: Alexandre Prat M.D., Ph.D., University of Montreal, Canada
Are Epileptic Seizures a BBB Disorder?: Damir Janigro Ph.D., Cleveland Clinic
Ultrasound-Induced Blood-Brain Barrier Opening and Drug Delivery in Vivo: Elisa E. Konofagou Ph.D., Columbia University
Boosting Blood-Brain Barrier Transport of Biologies: Ryan Watts M.D., Genetech, Inc.
Glial Modulation of Sleep, Epilepsy and Depression: Philip Haydon Ph.D., Tufts University
Control of Central Nervous System Synapse Formation by Astrocytes: Cagla Eroglu Ph.D., Duke University
Glia in Motor Neuron Disease Pathogenesis: The Many Players in Lou Gehrig's Disease: Raymond P.  Roos M.D., University of Chicago
Glia Support of Axon Function - Implication for Disease: Klaus-Armin Nave Ph.D., Max Planck Institute of Experimental Medicine, Germany
Protein Acetylation in Brain Development and Disease: Patrizia Casaccia M.D., Ph.D., Mount Sinai
The Impact of Neuronal/Glial Metabolism on Axonal Degeneration: Jeffrey Milbrandt M.D., Ph.D., Washington University
in conjunction with the 3rd Annual Ataxia Investigator's Meeting
Cerebellar Function (and Episodic) Dysfunction
Joanna C. Jen M.D. Ph.D., UCLA
Ellen Hess Ph.D., Emory University
Kamran Khodakhah Ph.D., Albert Einstein
Christian Hansel Ph.D., University of Chicago (keynote speaker)
Molecular Pathogenesis of Recessively Inherited Ataxias
Karl Herrup Ph.D., Rutgers University
Martin Lavin Ph.D., Queensland Institute of Medical Research, Australia
Michael Koenig M.D. Ph.D., Universite Louis-Pasteur, Franc
Robert Wilson M.D. Ph.D., University of Pennsylvania
Grazia Isaya M.D. Ph.D., Mayo Clinic of Rochester
Massimo Pandolfo M.D., Service de Neurologie Hospital Erasme, Belgium
Keith Caldecott Ph.D., University of Sussex, United Kingdom (keynote speaker)
Molecular Pathogenesis of Autosomal Dominant Ataxias
Stefan Pulst M.D., University of Utah
Henry Paulson M.D. Ph.D., University of Michigan
Christopher M. Gomez M.D. Ph.D., University of Chicago
Albert LaSpada M.D. Ph.D., UCSD
Xiao-Jiang Li M.D. Ph.D., Emory University
Laura Ranum Ph.D., University of Minnesota
Tetsuo Ashizawa M.D. Ph.D., University of Florida
Norio Sakai M.D. Ph.D., Hiroshima University, Japan
Harry Orr Ph.D., University of Minnesota
Richard Moriomoto Ph.D., Northwestern University (keynote speaker)
Moving Towards Therapy: Novel Strategies and Outcomes Measures in Ataxia
Sidney Hecht Ph.D., Arizona State University
Joel Gottesfeld Ph.D., Scripps Institute
Thomas Klockgether M.D., University of Bonn, Germany
Ana Solodkin Ph.D., University of Chicago
Gulin Oz Ph.D., University of Minnesota
Kurt Fischbeck, M.D., NINDS/NIH
Ole Isacson M.D., Harvard University (keynote speaker)
Beverly Davidson Ph.D., University of Iowa
Kenneth Fischbeck M.D., National Institute of Neurological Disorders and Stroke
Richard I. Morimoto Ph.D., Northwestern University
Evan Snyder M.D., Ph.D., Burnham Institute for Medical Research
Robert Vasser, Ph.D., Northwestern University
Novel Insights Into Disease Pathogenesis
Marie T. Filbin Ph.D., Hunter College
Steven Findbeiner M.D. Ph.D., UCSF
James O. McNamara M.D., Duke University
Novel Approaches to Mollecular and Cellular Therapies
Timothy Miller M.D. Ph.D., Washington University
Steven M. Paul M.D., Lilly Research Laboratories
Mark H. Tuszynski M.D. Ph.D., UCSD
Novel Approaches to Bioengineering Therapies
Nicho Hatsopoulos Ph.D. University of Chicago
Eberhard E. Fetz Ph.D., University of Washington
Mahlon R. DeLong M.D. Emory University